Anglia Car Auctions 2023
November 4 @ 10:00 am

-

November 5 @ 4:00 pm
Image for reference only
Anglia Car Auctions is a family run business founded in 1995. Their aim is to provide a friendly, professional and competitive service to ensure that their customers get the best deal when it comes to buying or selling. So, whether you're a motor trade professional or a private individual wanting to buy or sell via an auction for the first time, Anglia Car Auctions is the place for you.
The purpose of this listing is to bring to your attention ACA's latest Classic Car Auction. ACA introduced classic car auctions in 2005, they are held five times a year, with viewing days offered during the week leading to the auction. These auctions are open to the public and live filming of the entire auction can still be viewed on Youtube. ACA is one of the very few U.K., U.K. based, auction houses to operate a "drive-through" classic sale rather than the cars being offered from a static position.
Click on the image to see the lots in this auction on an ACA webpage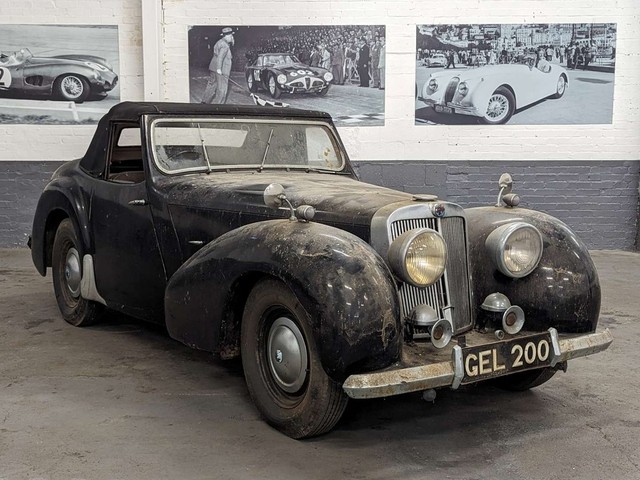 If you wish to consign your car to this or future ACA auctions please contact ACA via Tel. 01553 771881 or email info@angliacarauctions
Viewing and Auction opening times
Viewing is available on Thursday 2nd and Friday 3rd November from 9:00 am to 4:00 pm (closing at 5:00 pm).
On sale days, the gates open at 9:00 am. Automobilia is offered from 10:00 am with cars thereafter.
Admission is free. Catalogues are £5
Note: –
The purpose of this webpage is to provide information on a Classic Car Auction. It refers to material that is in the Public Domain. Carsceneinternational.com has no commercial relationship with the organiser or sponsors featured and cannot be held responsible for any errors or misinformation appearing on this webpage. It is advisable to contact the Auction House featured to verify the details of any or all of the vehicles shown on this page.
© carsceneinternational.com