100 Years of the Austin Seven at the British Motor Museum
22nd July 2022 @ 10:00 am

-

5:00 pm
Small car. Big history.
100 years of the Austin Seven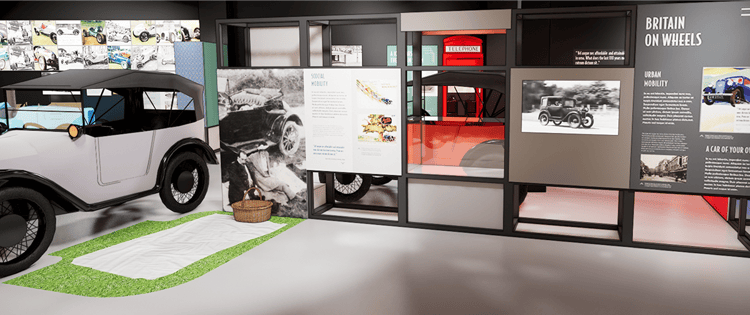 This new exhibition is a celebration of the small car that made a big impact on Britain's motoring history.
Small Car. Big history. will take visitors on a journey from the Austin Seven's conception in pre-war Britain, to its reach and influence across the globe. The exhibition uses a combination of the Museum's rich collections of archive materials, artefacts and seven special vehicles.
Would you lke to come and see? Click here to book your Museum visit.
Discover how the Austin Seven transformed travel and leisure as the motor for the millions. Leaf through its eye-catching marketing material, showcasing its wide appeal and how it put brand new drivers on the road. Explore its racing heritage with one of only two surviving Austin Seven twin-cam racers on display in the exhibition. You will even have the opportunity to race Austin Seven slot cars!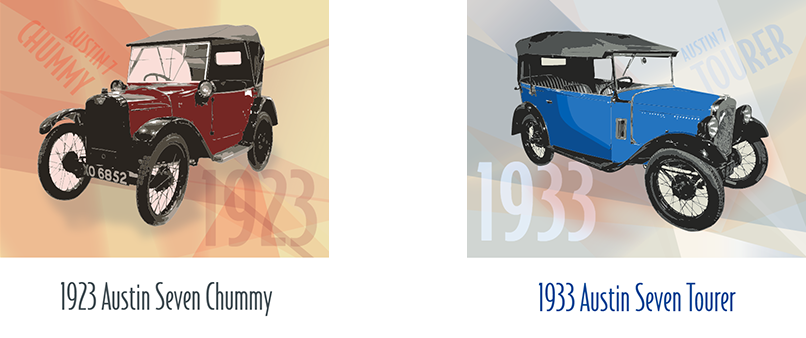 Find out about the global reach of this little car that changed the world and uncover its ties to countries like Germany as well as other UK manufacturers such as Jaguar and Lotus.
Small car. Big history. explores the legacy of the Austin Seven and how its reputation extended far beyond its 16 years of production. Listen to oral history contributions from owners past and present, proving the Austin Seven is still very much alive today. In fact, during the course of the exhibition, we hope to collect and share even more stories, pictures and memorabilia to show just how important the car continues to be. There will be an opportunity to record your stories in the exhibition's telephone box and you can also email us at museum@britishmotormuseum.co.uk.
The exhibition will run from 22 July 2022 until the summer of 2023 and has been made possible by the generous funding of Arts Council England.
Book your ticket to explore Small car. Big history.
To buy a Museum ticket or to book to use your Annual Pass to visit, please click here.
Note: –
The purpose of this webpage is to provide information on a Classic Car Museum Exhibition. It refers to material that is in the Public Domain. Carsceneinternational.com has no commercial relationship with the organisers or sponsors featured.
© carsceneinternational.com