Bonhams Zoute Sale
Despite the uncertainties created by the covid-19 pandemic, Bonhams have applied their normal enthusiasm to organising the Zoute Classc Car Sale at the 2020 Zoute Grand Prix event. Nevertheless, they are mindful of the need to keep both customers and staff safe in these difficult circumstances and you are asked to contact Bonhams in order to register and view any cars in the sale that might be of interest. You are asked to do this as early as possible in order to receive the best possible service thereby maximising the enjoyment of the experience. See the Preview and Appointment times below.
Preview & Appointments
09 October 2020 11:00 – 16:00 CEST

10 October 2020 11:00 – 16:00 CEST




11 October 2020 08:00

 until the start
of the sale 14:00 CESTEUROPE MOTOR CAR ENQUIRIES
Philip Kantor
T. +32 476 87 94 71‬
Gregory Tuytens
T. +32 471 71 27 36
eurocars@bonhams.com
bonhams.com/motorcars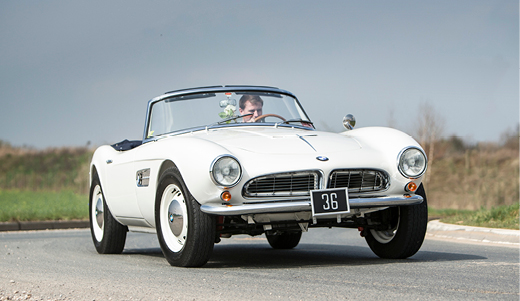 Sold new to HRH King Constantin II of Greece
1959 BMW 507 SERIES 2 ROADSTER
€1,900,000 – 2,300,000 *
Note: –
The purpose of this webpage is to provide information on a Classic Car Show and refers to material which is in the Public Domain. Carsceneinternational.com has no commercial relationship with the organiser or sponsors featured.
© carsceneinternational.com   
Related Events